Who We Are
We've been coaching talented mid-career professionals and would-be entrepreneurs in Asia to create successful and fulfilling working lives since 2001.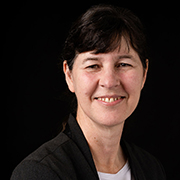 Angela Spaxman
Career and Leadership Coach
Recognised as a leader in the coaching community, both in Hong Kong and worldwide
Has been coaching since 2000
Enjoys working with experienced managers, executives and business-owners who have an international mindset
Founding President of the Hong Kong International Coaching Community
President of the International Association of Coaching (2008-2009)
Advanced Certification in Harrison Assessments
Certified Coach with the International Association of Coaching
"Coach U" Coach Training Program Graduate 2003
NLP (Neuro-linguistic Programming) Certified Practitioner 1999
Has a background in corporate training and management consulting
Canadian, has been living and working in Hong Kong since 1996
"I really love listening to people and learning about the ways others think and act. This means that coaching is both a joy for me, and way to continually improve myself. Plus coaching is my small way of helping humanity to evolve'. I can see our progress every day as I witness my clients making more of their lives." Angela works especially with Senior Executives / Professionals and Entrepreneurs / Would-Be Entrepreneurs. View Full Profile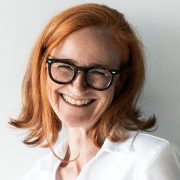 Iris Kloth
Career Coach
Has been a Professional Career Coach since 2000.
Has more than 12 years' work experience as an HR Consultant and Learning & Development Manager for Unilever Europe.
Enjoys working with people who want to change, are open & reflective and want to do something about their current situation.
Certified in Harrison Assessment
Qualified Systemic Solution-focused Coach & Consultant
Certified Business Coach™ with WABC (World Association of Business Coaches)
Associate Certified Coach™ with the ICF (International Coach Federation).
Member of the Hong Kong International Coaching Community (HKICC) and the International Coaching Federation (ICF).
German with an international mindset, has lived in England, Scotland and Italy and has been living in Hong Kong since January 2008.
Iris is a colourful and inspiring person who is passionate about making a difference in other people's lives. "I believe that there is a job out there for everyone that will bring joy and happiness. And there is a way of finding it!". Iris works with Mid-Career Professionals. View Full Profile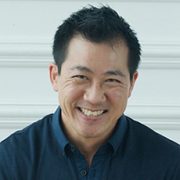 Ian Cheng
Career and Integrated Life Coach
Certified Gallup Strengths Coach
Certified Erickson Professional Coach
Member of the Hong Kong International Coaching Community (HKICC)
Member of the Coaching Café Hong Kong
Enthusiastic in supporting working parents to be at their best in their careers and with their families so they can make positive, lasting contributions to their loved ones, especially their children.
Work experience in Automotive, Metal Manufacturing, Health and Wellness, and Home Décor business sectors
Worked in the United States, Canada, Japan, Thailand, and Hong Kong
More than 12 years of working experience in family businesses
Provides coaching services in Cantonese and English
"Individuals have a unique combination of natural talents and strengths. Once they know them, they can focus, invest, and apply them in their work and personal life to perform and be at their best. In turn, they can feel more fulfillment and enjoyment in their careers and themselves." View Full Profile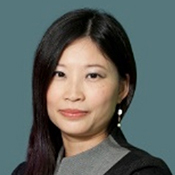 Stephanie Lam
Transition and Cross Culture Coach
Master Certified Coach with the International Coach Federation
Mentor Coach, Coach Supervisor & Coach Trainer for ICF Accredited ACTP Programs
Began coaching in 2010
Certified Professional Academic Life Coach
Certified Practitioner for Harrison Assessment, Hogan and Birkman
Stephanie has coached over 3,000 hours with a broad range of clients, from youth, individual contributor, young professional, middle management to senior executives from various industries, nations and cultures (+15 cultures)
Provides coaching services in Cantonese, Mandarin & English either face to face or virtual
"I truly believe that everyone is unique. We have different strengths, talents and development areas.  If we fully understand ourselves and are willing to embrace our authentic self, we can create a meaningful and colourful life within different levels of our experiences."  View Full Profile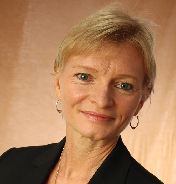 Carole Lewis
Career and Communications Coach
Over 15 years' experience as a corporate communications trainer
Began coaching in 2006
Associate Certified Coach with the International Coach Federation
Certified Coach with The Neuroleadership Group (NLG)
Certification in Harrison Assessments
British Canadian, has been living and working in Hong Kong since 1997
Past President of the Hong Kong International Coaching Community
Enjoys working with mid career professionals and aspiring leaders who want to change careers, build their career confidence and develop their communication skills in order to reach their career potential.
"I love my work as a coach because I get great satisfaction from seeing people learn about themselves and move from being stuck to really excelling and enjoying the lives they create for themselves. I also love introducing people to new ways of thinking about themselves and their situations, and then helping them find the best solution for them." Carole works especially with Mid-Career Professionals. View Full Profile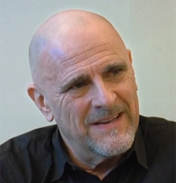 Tony Betts
Business and Executive Coach
Based in London and Hong Kong; serves clients globally
Specialises in working with highly successful people, including CEOs, CFOs, financial services professionals, entrepreneurs, medical specialists, academics, diplomats and actors
Extensive career in business, working in Africa and the UK: international commerce, advertising, marketing, behavioural market research, PR, trade promotions
Then retrained as a professional trainer, focusing on facilitation skills, conflict resolution, personal effectiveness, team-building, professional development, leadership and also studied psychometrics and other popular HR tools
Qualified as a professional executive coach through an Oxford and Cambridge University course
British
"I have a strong interest in international finance, macro-economics, global stock markets, commodities, and the psychology of economics, all of which help me to empathise with and understand my clients who work in global banking and financial services. I'm also a specialist in new business start-ups and can offer clients valuable insights that save a great deal of time and money." Tony works especially with Entrepreneurs / Would-Be Entrepreneurs. View Full Profile
Would You Like To Work With One Of Our Coaches?
Please fill out the form below and one of our coaches will contact you to set up a free 20-minute, no-obligation phone call. You will be invited to share the details of the challenges you're facing, and your coach will determine how you might work together to meet that challenge. You'll leave with more clarity and confidence, as well some concrete options to address and create the future you want.
Can Coaching Help Your Career?
Hiring a career coach is an investment in your future. But how do you know if it is really worth it? Is coaching the right solution for you? This 5 minute quiz will help you understand the potential benefits to YOU of having a career coach.