Who We Are
We've been coaching talented mid-career professionals and would-be entrepreneurs in Asia to create successful and fulfilling working lives since 2001.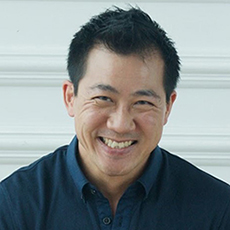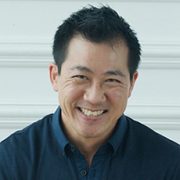 Ian Cheng
Career and Integrated Life Coach
Ian is a Certified Erickson Professional Coach from the Erickson International Coaching program. Also, he is a Certified Strengths Coach with Gallup, an analytics and management consulting firm. In addition, Ian is a member of the Hong Kong International Coaching Community (HKICC) and Coaching Café Hong Kong.
Certified Gallup Strengths Coach
Certified Erickson Professional Coach
Member of the Hong Kong International Coaching Community (HKICC)
Member of the Coaching Café Hong Kong
Enthusiastic in supporting working parents to be at their best in their careers and with their families so they can make positive, lasting contributions to their loved ones, especially their children.
Work experience in Automotive, Metal Manufacturing, Health and Wellness, and Home Décor business sectors
Worked in the United States, Canada, Japan, Thailand, and Hong Kong
More than 12 years of working experience in family businesses
Provides coaching services in Cantonese and English
Ian works with mid-career professionals from various industries such as legal, banking, fintech, luxury goods and fashion, and IT. He supports and coaches them in realizing and developing their natural talents into strengths so they can perform at their best at work, overcome their limiting beliefs, and feel fulfilled with themselves. He also has experience coaching youths and university graduates.
As a parent, Ian is passionate about helping working parents successfully integrate their professional and family lives so they feel they are working with meaningful purpose.
Combining holistic, strength-based, and solution-focused approaches, Ian effectively focuses on the goals or matters that are most important to his clients. With his natural curiosity about people and analytical mindset, Ian helps his clients identify their immediate development bottleneck and works with them to co-develop actionable steps to move them closer to achieving their most important goals. Ultimately, Ian wants to help his clients to acquire the skills and mindset needed to deal with similar future topics confidently by themselves.
Before being a career and integrated life coach, he worked in numerous industries from automotive, metal manufacturing, health and wellness to home decoration. His career brought him to work in the United States, Canada, Japan, Thailand, and Hong Kong in various roles ranging from being on the front line to management. Besides experience in multiple industries, he has over 12 years of working experience in family businesses.
Journey of Self Discovery
There's a clear improvement on my own mental health I'd say throughout these sessions. Before these sessions I was lost and not sure where to go in my own career journey and this was solved together with Coach Ian in these past months. As Coach Ian uses variety of questions for myself to find my own answer. Plenty of methods were provided and it's been effective.