Who We Are
We've been coaching talented mid-career professionals and would-be entrepreneurs in Asia to create successful and fulfilling working lives since 2001.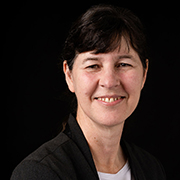 Angela Spaxman
Career and Leadership Coach
Angela Spaxman is one of Hong Kong's leading experts in professional coaching. She is a highly effective and experienced executive coach, career coach, corporate facilitator and trainer. She is also a serial leader of non-profit organizations including past President of the International Association of Coaching and Founding President of the Hong Kong International Coaching Community. Angela's leadership experiences, her decades of personal development, her well-grounded confidence and her natural curiosity give her great insight into how to manage, motivate and lead people to be at their best.
Recognised as a leader in the coaching community, both in Hong Kong and worldwide
Has been coaching since 2000
Enjoys working with experienced managers, executives and business-owners who have an international mindset
Founding President of the Hong Kong International Coaching Community
President of the International Association of Coaching (2008-9)
Has a background in corporate training and management consulting
Canadian, has been living and working in Hong Kong since1996
Angela is a Certified Coach with the International Association of Coaching and a graduate of the 'Coach U' Coach Training Program. She is a NLP (Neuro-linguistic Programming) Certified Practitioner, has obtained Advanced Certification in Harrison Assessments and is certified to deliver The Leadership Circle Profile. Angela coaches advanced communications skills for all aspects of leadership communication and has more than 10 years of intensive personal development.
Angela's clients include companies large and small from a wide variety of industries including Finance, Law, Pharmaceuticals, Manufacturing and Chemical, Education, Civil, and Commercial Products. Notable brands include Starbucks, L'Oreal, Standard Chartered Bank, Bayer HealthCare Ltd, GlaxoSmithKline, Schering China Limited, BASF, SGS (Hong Kong) Limited, ThyssenKrupp, Wacker Chemicals Ltd., Hong Kong University SPACE, Herbert Smith Law Firm, Hong Kong Jockey Club, Hong Kong Police Department, Lockton Insurance, and Zurich Insurance, among others.
Clarity on Career Goals and Opportunities Available
"Having a coach has helped me to put together an overall picture of my career goals, where I want to be and how that fits in with my personal life. Coaching has helped me to strip away some assumptions and fears, and to instead focus on trying to get what I want from the opportunities that are available to me. In a nutshell, I have become a more conscious player."
Excellent Practical Coaching Skills
"Besides her excellent practical coaching skills, Angela is a very resourceful person for everything related to coaching. She is extremely well connected and helped us find coaches for a number of colleagues in different locations. She also conducted (together with a colleague) a coaching training for our management team in China which was very much liked by the participants. And it was effective with a medium and long term impact."
Leaves You Knowing You Can Improve
"Angela is a very professional coach, well structured, practical, with probing questions and always leaves you knowing that you can improve or knowing within yourself that you know what you need to do."
Reassuringly Supportive and Constructively Critical
"I have been working with Angela for close to a year and found her to be an excellent coach – she has a unique ability to be both reassuringly supportive and constructively critical at the same time. Her probing questions forced me to re-examine the decisions I took and why, helping me to better understand both what drives me and the people that work for me."
Talk About Uncomfortable Topics
"You have a great way about you that makes everyone very comfortable talking about uncomfortable topics."
Understanding Complex Situations
"You have a way of understanding the complexity of what I'm saying and then making it crystal clear for me."
Pushed Me Beyond My Limits
"I found Angela to be an excellent coach. She has a great skill at listening and at getting to the heart of the matter. She made valuable suggestions for change and pushed me beyond my own limits to take action quickly. Through coaching, I was able to make some dramatic changes in both my personal and professional life."
Empowering
"Even though I was talking to Angela about my problems all the solutions were coming out of my mouth. I found it very empowering. I might have overcome my problems without a coach, but not within months. It might have taken years to sort out the root of my problems."
Non-intimidating, Effective and Assuring
"Before starting the coaching I did not expect to learn so much about myself. Angela's approach was non-intimidating, yet effective and assuring."
Listening, Questioning, Empathy and Challenge
"I found Angela to be an amazing coach! She uses the skills of listening and questioning extremely well, demonstrates empathy and understanding at all times, and knows when to challenge me or ask for my commitment to action. She is non-judgmental, positive, and completely trustworthy. I recommend Angela highly because she is honest, has integrity and is well respected in the Hong Kong market. She is well trained, experienced and 'walks the talk'."
Get a Trusted Partner
"You're full of kindness and caring and behave with such integrity that I always trust you. I think that is rare and precious."
Talk to Someone Who Cares
"Angela's cheerful nature with her warm and friendly attitude facilitated me to express my inner feelings and frustrations comfortably though I have known her for a very short time. She was sensitive and patient in helping me to articulate my problems so as to figure out some solutions. Apart from attentive listening, she was able to give me insightful advice, suggestions and encouragement at appropriate times. I appreciate that she has never imposed her ideas on me but provided alternative perspectives for my reference. In three months' time, I have achieved certain goals set up during our coaching sessions and am in a better shape personally."
Common Sense and Heart-felt Joy
"Angela has a gift for probing gently yet with laser accuracy asking the right questions, challenging me to notice where I'm sabotaging myself, encouraging me to see things differently and prodding me to stay on track. She also demonstrates a rare balance of left-brain, down-to-earth business common sense and heart-felt joy and compassion."