Who We Are
We've been coaching talented mid-career professionals and would-be entrepreneurs in Asia to create successful and fulfilling working lives since 2001.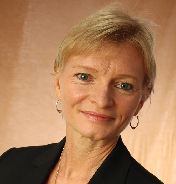 Carole Lewis
Career and Communications Coach
Carole has over 20 years experience in the people development field. She has lived in Hong Kong since 1997 and has first-hand experience of making career changes in order to find a truly fulfilling and balanced career in this fast paced city. Entering full time study at the age of 38 provided her with a unique perspective on mid- career change and what can be accomplished when we know our strengths. Her studies into people development and effective communications have continued ever since.
She draws from a range of areas of expertise and introduces her clients to:
Neuroscience and the latest research into how the brain works along with tools and techniques that allow you to work most effectively.
Emotional Intelligence and the tools to help you build your intelligence in this area to develop stronger relationships both at work and at home.
Harrison Assessments to help you identify and build on your strengths that will allow you to have a truly fulfilling career.
A range of communications models and tools to support you in communicating clear and powerful messages in the workplace.
Carole is a Professional Certified Coach with the International Coach Federation, has a certificate in Neuroleadership from the Neuroleadership Institute, and has a B.A. in Adult Education. She is certified to deliver Harrison Assessments talent and leadership development assessments. She trains, mentors and assesses new coaches aspiring for international certification. She is also is the Immediate Past President of the Hong Kong International Coaching Community, and still serves on the Board of Directors on a voluntary basis.
She has worked with a range of Asian and Multi-National organizations including but not limited to: HSBC, Hang Seng bank, Emerson, Swire Hong Kong, The Securities and Futures Commission, and the Singapore Monetary Authority as well as numerous local entrepreneurs in Hong Kong, Singapore, and the Asia region.
Carole balances her time between her office in Central and her home office on one of Hong Kong outlying islands.
"I love introducing people to new ways of thinking about themselves, their situation and the way they communicate, and then connecting the dots to help them make the career choices they truly want"
Road-Blocks Were Hindering My Career Progression
"Carole helped me to work around or through the road-blocks that were hindering progression in my career. I have always been an excellent performer in some aspects of my job, yet when I was required to step outside of my comfort zone I didn't perform well. I couldn't seem to find an approach to change that was consistent with my personality, i.e., I did not want to try to become someone I'm not. I recognized the need for change, but I couldn't do it on my own. I needed to talk to someone! If I hadn't worked with a coach, there would have been a lot of false starts and even more frustration. My sessions with Carole were excellent. The real benefit was that I did a lot of my own research but had someone to discuss it with and adapt it in a way that I would be comfortable working with."
Highly Recommend Life Coaching
"I would highly recommend life coaching as an incredibly effective way to get the most out of life. I would not hesitate to recommend Carole Lewis as a very professional life coach whose patience and extensive experience makes reaching ones goals an enjoyable experience."