Who We Are
We've been coaching talented mid-career professionals and would-be entrepreneurs in Asia to create successful and fulfilling working lives since 2001.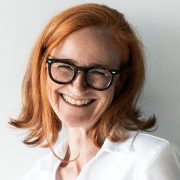 Iris Kloth
Career & Executive Coach
Iris brings considerable expertise to her coaching assignments from her different roles in organisations. Iris has been a Career & Transition Coach since 2000 and has more than 8 years' work experience as an HR Consultant and Learning & Development Manager in the FMCG industry.
Her recent coaching assignments covered:
14 years as a career coach for managers and leaders, spouses, individuals, young and mid-career professionals
4 years as part of the regional role in Learning & Development for Unilever
4 years as Career and Transition Coach in Hong Kong
Outplacement Assignments for top tier Law firm
Personal coaching assignments to regain self-confidence, finding strengths and positivity
Areas of expertise are career transition and progression, including career change, promotion, new-placement orientation and outplacement
Iris does one-on-one coachings in person and via skype/phone connections
Iris has a two year systemic consultancy qualification, is a Certified Business Coach™ with WABC (World Association of Business Coaches) and Associate Certified Coach™ (ACC) with the ICF (International Coach Federation). Iris is certified in the Harrison Assessment, a personal work profile assessment and a published co-author of career management literature, involving books and magazine articles. She has 350+ coaching hours. All her training was specifically dedicated to executive coaching in organisations.
Iris' past clients have included middle and senior managers from Unilever, Puma, Pfizer, Prudential, AmEx, PepsiCo, Earnst & Young as well as local entrepreneurs in Hong Kong and Germany.
Iris' caring approach facilitates the acknowledgement of client strengths. She is a Systemic-solution-focused coach, looking at the issue through different lenses thus generating further available resources. Her approach links individual skills and competencies to organisational goals, improves personal effectiveness and expands career growths and personal fulfilment. Iris is a colourful and inspiring person who is passionate about making a difference to other people's life. Iris coaches in English and German and has studied Italian. She currently learns Mandarin.
"I thrive on enhancing people's perspectives and love finding new & creative ways to initiate change. I love seeing people become happy through their reflections and actions".
Overcome Fears
"Iris was my career counseling coach when I moved to Manila with my husband. I had to leave my job and was looking for work. I would get quite demotivated at times but Iris helped me keep my wits about. Iris can be a great motivational speaker! A call with her always brought me back to life and appreciate the good things I have when I felt low or disappointed. She was always there ever ready to help! She was always punctual for our calls even when she was on a vacation. She always found new ways to keep me engaged. I have been able to overcome my habit of procrastination to a great extent with her push. She had been a great help to overcome my fears when I was moving to a new country. Her researches helped me to look exactly where I would find what I was looking for and made settling down a lot easier than I had imagined."
Very Supportive
"It was very difficult for me to arrive in Hong Kong with frustration for my job and sadness for my father...It was very supportive for me to have these coachings every week. It helps me a lot to face the up and downs of the beginning. It was also very nice to be with Iris, very smiling, positive and full of energy..I received a lot..and it helps me so much."
Catalyst Who Got Things Started
"Settling into Hong Kong was easy for me thanks to the spousal support I got from Iris. She got me to think differently and be more open to new ideas. I had some ideas which I thought I should work on. She was the catalyst who got things started."
Career Transition
"Iris coached me during my career transition. She was extremely empathetic and managed to help me identify and overcome the obstacles that were refraining me from fully engaging in my new professional adventure.She also provided me with practical information and introduced to me local contacts which makes my integration in Hong Kong even easier."
Gain Confidence
"I overcame my lack of self-confidence and my fear to meet new people in a networking event. The coaching helped me to gain confidence and to learn how to introduce myself and keep a conversation going. Iris listened to my needs and understood them very well. I am grateful for the long conversations with Iris and her precious advice."