Who We Are
We've been coaching talented mid-career professionals and would-be entrepreneurs in Asia to create successful and fulfilling working lives since 2001.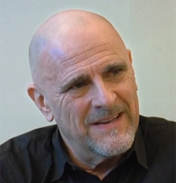 Tony Betts
Business and Executive Coach
A highly experienced and versatile coach and coach tutor with 20 years and 10 thousand hours of global cross cultural coaching. Working primarily in Hong Kong, London and Singapore, Tony specialises in coaching entrepreneurs, business leaders and C level executives. His own background in advertising, marketing and international trade gives him a critical perspective, which combined with his personal experience of opening 26 businesses in 6 countries, enables him to offer his clients a pragmatic and exceptionally effective approach.
Areas of Expertise:
Personal effectiveness
Motivating and leading others
How to influence key stakeholders and peers in cross cultural situations.
The Art of Not Doing© (How to achieve more with less effort)
Balancing professional success with personal health and relationships
Improving energy and vitality
Understanding and managing risk
Coping with rapid change
Professional Qualifications:
I qualified in coaching with Oxford and Cambridge university, but most of what I bring to client sessions is from personal experience and learned from working with exceptional colleagues. I was the youngest Manager (aged 20) in the history of a major insurance group and an Account Director of a leading advertising agency by age 25. I went on to travel the world with my young family earning a living as an advertising writer, business consultant and entrepreneur. I had to learn how to influence and get results in order to survive.
I am also a member of the Hong Kong International Coaching Community and an ex­Governor of the International Association of Coaching. I was a guest speaker on Leadership at Sheffield Hallam University and taught a module on Entrepreneurship at London City University. I am Freeman of The City of London.
Clients:
I have had the privilege of coaching entrepreneurs and C level executives across the private and public sector in UK, Hong Kong, China. Korea, USA, Canada and South Africa. My clients include: BBC, Barclays Bank, HSBC, Deutsche Bank, Nomura, SAP, British Sugar, Astra Zeneca, National Health Service, British Council, Virgin Atlantic, Orange Telecom, London Deanery , The Home Office, Department of Work and Pensions, various legal and consultancy firms, authors, artists, musicians and sports people.
Whereabouts:
I am alternately based in Hong Kong and London and increasingly work with my international clients via video conference combined with face to face meetings.
"There is no doubt that the pace of change is increasing for many of us. Exploring how these changes will impact my clients personally and professionally and helping them to find better, more effective ways of doings things, is the most fulfilling part of my work."
Practical Techniques
"I have been coached by Tony to take on a more strategic regional role compare to managing country operation which I did for 25 years. Not an easy task to adapt to this new responsibility and Tony has helped me tremendously in adapting to my new role and answering my Group Executive expectations in terms of strategy and communication. His approach is very personal and going from what my objectives were,  combine with corporation expectation and suggesting different approach to challenges I was facing. Tony shared with me some very practical techniques. I am now much more comfortable in my new function and I learned to enjoy it day after day. I highly recommend Tony's services."