Who We Are
We've been coaching talented mid-career professionals and would-be entrepreneurs in Asia to create successful and fulfilling working lives since 2001.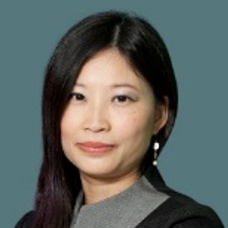 Stephanie Lam
Transition and Cross Culture Coach
Stephanie is a Master Certified Coach (MCC) with the International Coach Federation, a Coach Trainer for ICF Accredited ACTP programs and Coaching Supervisor. With extensive experience working with youth to senior executives including C-Suite from various industries, nations and cultures, coaching and supporting them in leveraging on their strengths to further develop their leadership and create more positive and meaningful lives.
Master Certified Coach with the International Coach Federation
Mentor Coach, Coach Supervisor & Coach Trainer for ICF Accredited ACTP Programs
Began coaching in 2010
Certified Professional Academic Life Coach
Certified Practitioner for Harrison Assessment, Hogan and Birkman
Stephanie has coached over 3,000 hours with a broad range of clients, from youth, individual contributor, young professional, middle management to senior executives from various industries, nations and cultures (+15 cultures)
Provides coaching services in Cantonese, Mandarin & English either face to face or virtual
In her practice, Stephanie blends the systemic, the psychodynamic and the humanistic approaches with a clear focus to guide her clients towards more impactful results for themselves and their stakeholders.
Stephanie is good at coaching, facilitating workshops, outplacement, career management program and inter-cultural training sessions. She is a certified practitioner for Harrison Assessment, Hogan & Birkman. Stephanie has coached and facilitated workshops over 3000 hours with more than 300 individuals and groups around the world in Banking, Business Development, Chemical, Financial Services, FMCG, Hospitality, Insurance, IT, Marketing, Oil & Gas, Sourcing, Toys and Trading industries.
Prior to becoming a certified coach, she was a Human Resources professional with Fortune 500 companies in multiple industries where she played an active HR business partner & HR Specialist on key country and regional activities in Asia. She also worked for Hong Kong University of Science & Technology as their Career Centre Consultant.
With her passionate heart and energy, her conviction is to act as a bridge and a companion for her clients to have a positive progression during the change or transition in life. And they all have an IRIDESCENT hue – a life full of hope, joy and energy in which one can achieve fulfillment.
Talented Coach, Great Asset!
It's my pleasure to meet a talented coach as Stephanie. Stephanie expertly provided valuable advice during my career transition period, supported me in my career goal by providing professional training and guidance. I was particularly impressed by Stephanie's approachability, she is comfortable coming and talking to you so that you can keep the channels of communication open. That talent comes perfectly naturally to her. She will thank people for bringing information to her attention, no matter it is good or bad news/criticism. Stephanie would be a great asset for anyone who has coaching needs!
Forever Grateful
Thank you for your insightful knowledge sharing which helps me to look at my job seeking from a completely different perspective and I am forever grateful for that.
Passionate Career Coach
Stephanie is an experienced and passionate career coach in my future career advancement. She has provided me with valuable and inspirational input which empower me to look into my career from different perspectives in order to assess my short term and long term goals. I trust that her professionalism and expertise will continue to make a valuable contribution to anyone who needs/seeks a career boost.