Who We Are
We've been coaching talented mid-career professionals and would-be entrepreneurs in Asia to create successful and fulfilling working lives since 2001.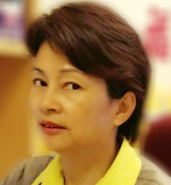 Leanne Chan
Career and Leadership Coach
Leanne Chan is passionate about supporting our next generation to identify and achieve their potential. As a mother of teens, she has a strong interest in young people's aspirations. Her many years of corporate talent management and development experience including campus recruitment exercises give her special skills and insights for helping young people settle into their first jobs. Leanne empowers young adults through one-on-one coaching, group coaching, workshops, learning programs and mindfulness training with an emphasis on helping them become lifelong learners. She supports them to acquire the competencies sought by employers which will also bring them success in their working and personal lives including personal leadership, interpersonal and communications skills. Leanne has served corporations and college campuses including well-known banking, financial and manufacturing institutions and top universities in Hong Kong, China and Canada.
Qualifications:
President of the International Association of Coaching, Hong Kong Chapter, since 2013
Associate Certified Coach (ACC), International Coach Federation (ICF)
Certified Coach Profiler 360 Degree Feedback Survey Tool
Accredited Coach Training (ACTP) from Institute of Executive Coaching & Leadership (IECL), Australia
Certified in Harrison Assessments for Talent Selection & Development
Born and bred in Hong Kong, Leanne is a native speaker of Cantonese, proficient in English and fluent in Mandarin.
"My background is in talent management and leadership development, and I'm the mother of two teenagers, so I have learnt to listen carefully! I especially love working with yound adults – my motto is "'Grow Youth, Grow Leaders'. When I see my coaching clients become more self-aware and self-accepting, I feel that I have given them a precious gift, and their success is a gift to me."